Coronavirus - COVID-19 information
The health of all is our priority.
Access to the Equita Lyon fair and to the Longines Equita Lyon, Concours Hippique International of Lyon 2021, will be subject to the regulations in force on the dates of the event.
PUBLIC HEALTH MONITORING - VISITORS

ACCESS CONDITIONS FOR EQUITA LYON, THE LYON HORSE SHOW AND THE
LONGINES EQUITA LYON, INTERNATIONAL EQUESTRIAN COMPETITION
 "As at the current date and unless a decision is taken by the Prefecture to the contrary." 
At the entrance to the Lyon Eurexpo site
I - WEARING A MASK IS MANDATORY
•    Masks must be worn by all persons over 11 years old; masks are optional but recommended for children between 6 and 10 years old. 
II- HEALTH PASS
 
•    Mandatory for everyone aged 12 and two months. 
•    Via QR code only (Paper or Digital version), including for international visitors. 
• What do you need to do to get a valid QR code? 
❖ Be fully vaccinated 
❖ OR have a negative PCR or antigen test 
❖ OR have a certificate proving you have recovered from/contracted COVID (positive Covid test more than 11 days old and less than 6 months old) 
•    The QR codes of foreign visitors from European Union member States are valid.
•    Foreign visitors from outside the European Union will have to take tests every 72 hours to have a valid QR code, or ask a health professional in France to create a valid QR code for them, subject to providing the relevant supporting documents, except for the following countries : Switzerland, Morocco, Monaco, United Kingdom (England, Scotland, Northern Irland and Wales),  Norway, Israël

III - COVID TESTING FACILITY
A testing facility will be put in place at the visitors' entrance on the Lyon Eurexpo site to enable people to take a Covid test before entering the show. A fee will be charged for these tests. 
Antigenic test 22 € - PCR 44 €
Opening time
Wednesday 27, Thursday 28 and Sunday 31 October : 8 a.m from 5 p.m
Friday 29 and Saturday 30 October : 8 a.m from 6 p.m
 
---
Events designed to ensure the health and safety of participants
 
In accordance with the regulations in force, the events and cultural activities industry has put substantial health measures in place.
These measures have been designed to address the specific conditions arising from the current health crisis and in particular cover:
Personal protection, with compulsory mask wearing, the distribution of alcohol-based hand sanitizer, etc.
Hygiene conditions, with a reinforced cleaning and disinfection protocol, increasing the size of sanitary facilities, etc.
Physical distancing and flow control: one-way systems, demarcation of spaces, flow counting systems, widening of aisles, management of queues at entrances.
Signage and communication: signage reminding people about preventive measures, directional signage, audio and digital communication.
Covid surveillance specialist and team
Co-signatories of the Peace of Mind charter set up by ONLYLYON Tourist Office and Convention Bureau and the Greater Lyon Area
---
New in 2021: GL events has been awarded the Safe & Clean label for all of its activities in France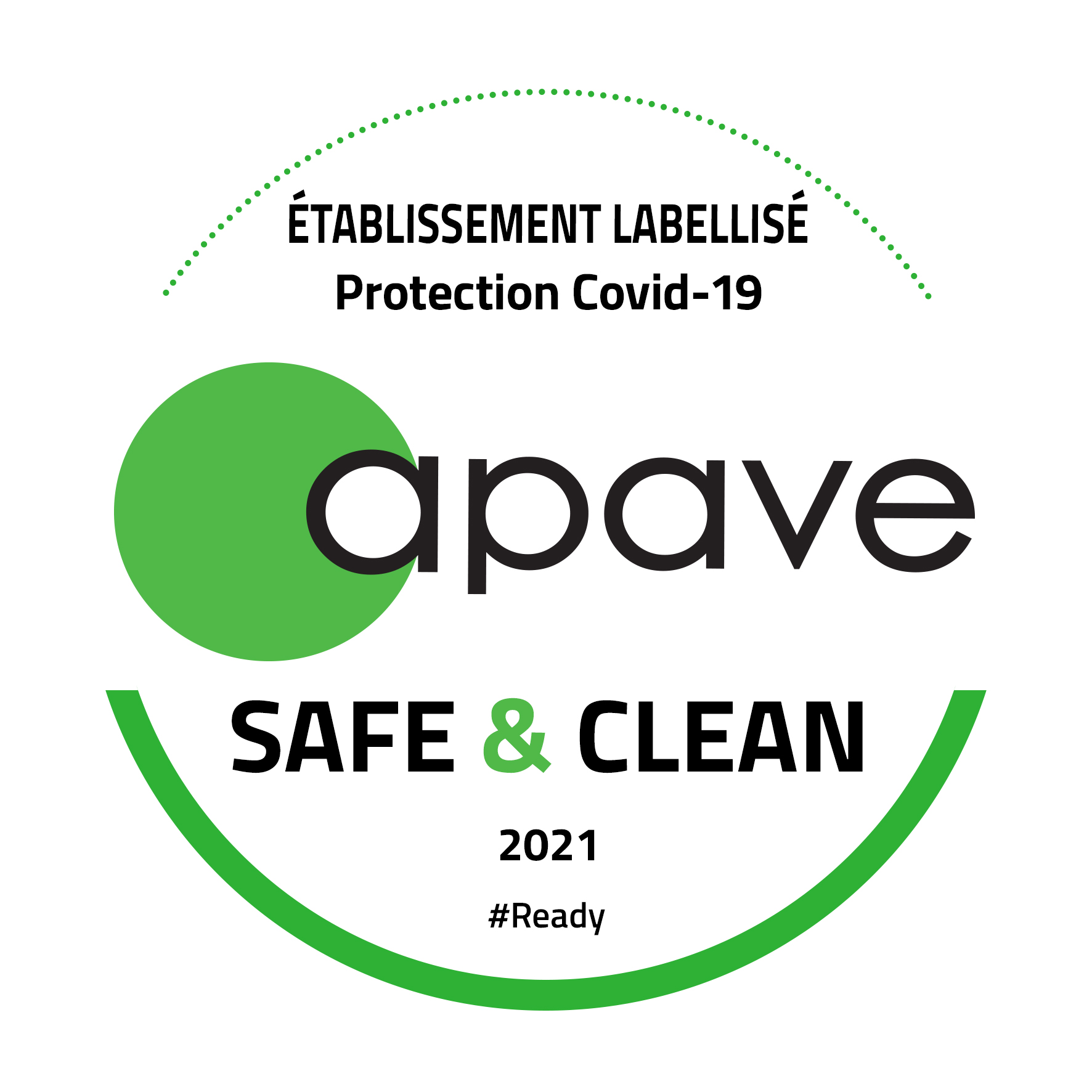 What this means in concrete terms:
The Safe & Clean label principally targets establishments open to the public, to reassure the general public about the preventive measures being taken to address the risks posed by COVID-19 and to support companies with their implementation.
 Apave, a leading risk management group, is pleased to award GL events, the French leader in event organisation, the Safe & Clean label. This is the first step in a process aimed at certifying all of its activities worldwide. The audit carried out in France attests to the implementation of appropriate health measures and systems to deal with the risks posed by COVID-19. An overarching approach to harmonise health protocols for the provision of services, hospitality and event organisation will enable GL events to offer all its employees, partners and customers the same safety guarantees, regardless of the site concerned.  
---
GL events group communications