Health area
Horses' and riders' health is in the spotlight
Thanks to fun activities in Equita Longines's Health Area, every day we learn even more about the health of horses and riders.
Riders, owners, grooms, breeders, trainers… or those of you who are curious, come to discover the various workshops run by equine and human health professionals.

Listen to the heart of a pony, discover the behaviour of the foal and his dam or try out the simulator to improve your riding position!

Located in the heart of the exhibition, this welcome and information area has been created on the initiative of Equita, Boehringer Ingelheim, the Equine Centre of the VetAgro Sup Veterinary Campus in Lyon, the Champ du Perier Equine Clinic and Jean Marc Gentil.
NEW

This year, discover Les Equirencontres at the Salon Equita Lyon
(Free access with a trade fair ticket)

Since 2008, the Boehringer Ingelheim laboratory and the AVEF (Association Vétérinaire Équine Française) have joined forces to organize "Les Equirencontres", a series of thematic conferences presented by the best veterinarians specializing in equine health. The aim is to make the subjects covered accessible to everyone (riders, club managers, owners, breeders, amateurs, media, etc.). From the outset, the FFE has been broadcasting the Equirencontres on its media.

Objective: to promote the development of good practices, to reaffirm the major role of the veterinary profession.

Meet on Saturday October 30 at 2:00 p.m. at the conferences area of the Health Area : PROGRAM

Program :
- My horse is coughing: how do you navigate the lab tests?
   By Doctor Xavier d´Ablon, veterinarian.
- Rhinopneumonia, what lessons after the epidemic this spring?
   By doctor Vincent Ammann, veterinarian.
The Equirencontres also take place in the world of racing, in partnership with Arqana and the Fédération des Éleveurs du Galop, in Deauville and Vincennes.
You can't move? The Equirencontres invite you to your home!
Equine Well-Being Day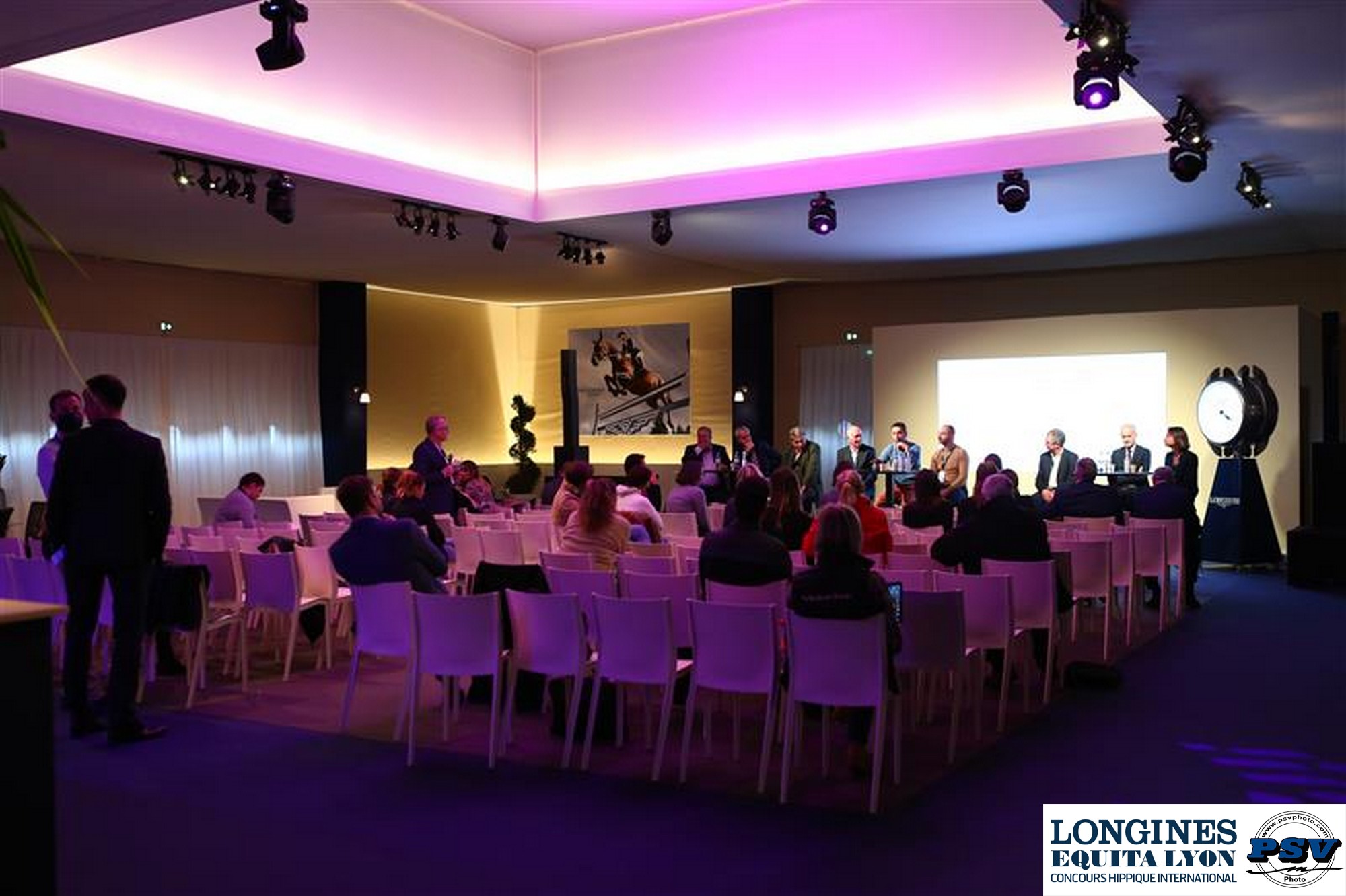 New this year : Equine Well-Being Day on Thursday, 28th October. 
Equita Lyon presents for the first time an Equine Well-Being Day on Thursday, 28th October at the VIP Village. Riders, veterinarians, ethologists, researchers and other French and international experts will discuss the place of the horse in society today and for the future.
This unique day, punctuated by masterful presentations and a final round table, will be accessible by reservation.
---
BOEHRINGER INGELHEIM: NO.1 WORLDWIDE IN ANIMAL HEALTH

Boehringer Ingelheim develops innovative treatments for human and animal health. As a research-driven biopharmaceutical company, we create value through innovation in areas where essential medical needs exist, which have not been met. Boehringer Ingelheim has been a family-owned company since it was founded in 1885, and is built on a long-term vision. Nearly 52,000 employees in more than 130 countries work in three activities: human health, animal health and biopharmaceutical manufacturing for third parties. 
 
The second biggest company in the world in the animal health sector and the leading one for horse health. 
With 9,700 employees worldwide, including 2,100 in France, Boehringer Ingelheim's Animal Health Division supplies vaccines and drugs to over 150 markets, to improve animals' health and well-being.
Boehringer Ingelheim's goal is to promote, prevent and raise awareness of equine health issues among all stakeholders, and it is committed to forging unique links with each player in the equine industry. Boehringer Ingelheim has been a partner of the French Equestrian Federation (FFE) since 2008, and since 2019, it has strengthened its link with this prestigious stakeholder in the equine world and now supports France in all competitions.