Driving
International event:
CAI-W FEI Driving World CupTM presented by Laiterie de Montaigu
The best drivers in the world come together in Lyon!
NEW THIS YEAR
The FEI Driving World CupTM leg presented by La Laiterie de Montaigu will be open to the public from 12:30 p.m.
If you wish, you can attend this competition.
At the end of the leg, the grandstands will be evacuated and the ticketing checks for the Longines FEI Jumping World CupTM will start from 2:30 p.m., ​​​​​​
time at which you will have to present your tickets to access your numbered seats.
For several years now the FEI World Cup leg in Lyon has been a benchmark in show jumping and dressage, and since 2018 the same is true for driving. That was when this discipline where drivers have to drive their teams of four horses at top speed made its remarkable appearance in the international arena in Lyon!
2022 result: CAI-W FEI Driving World Cup™ presented by LAITERIE DE MONTAIGU :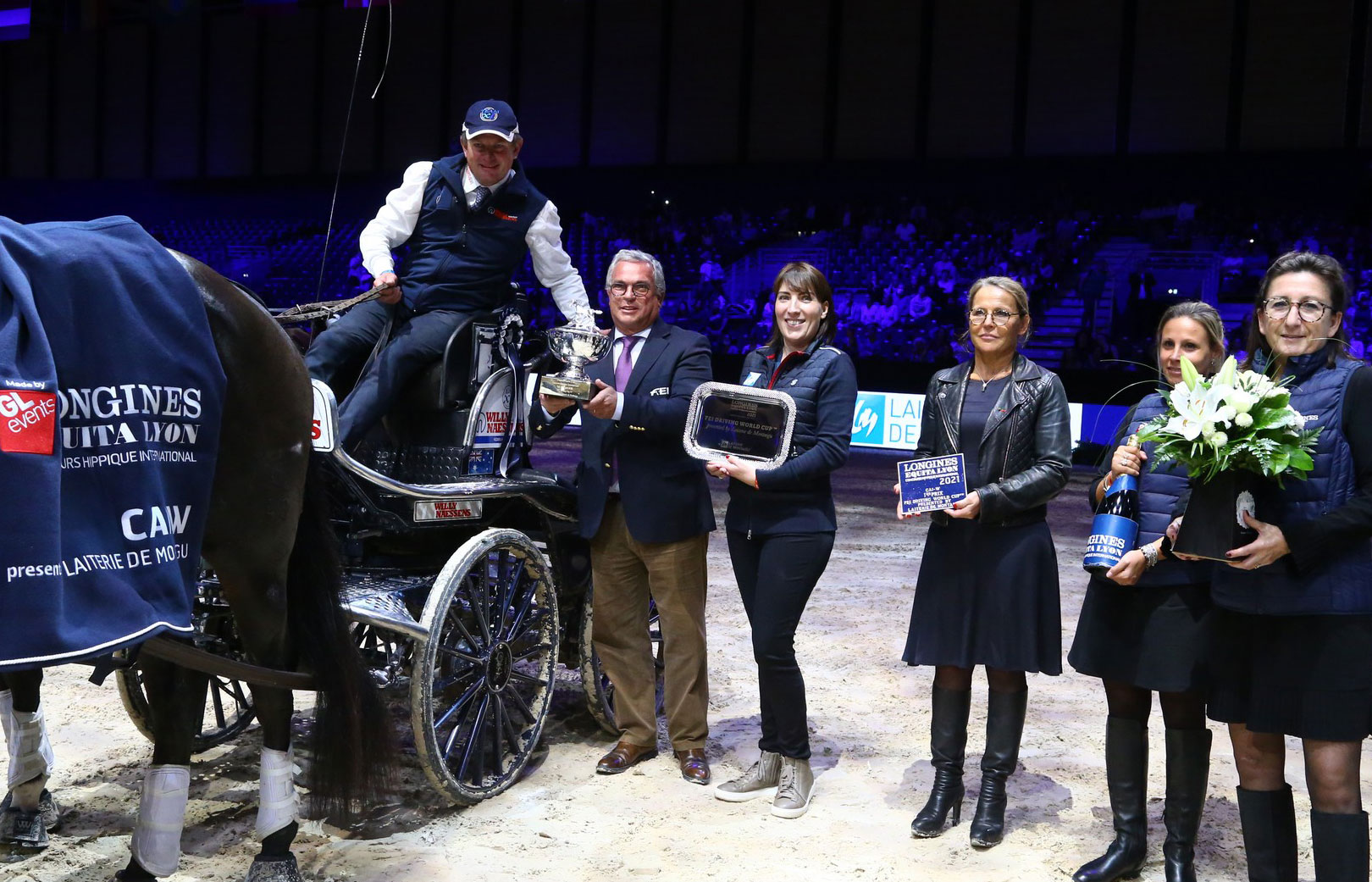 Boyd Exell - © PSV J. Morel - 2019
1 – Boyd Exell (AUS)
2 – Ijsbrand Chardon (NED)
3 – Koos De Ronde (NED)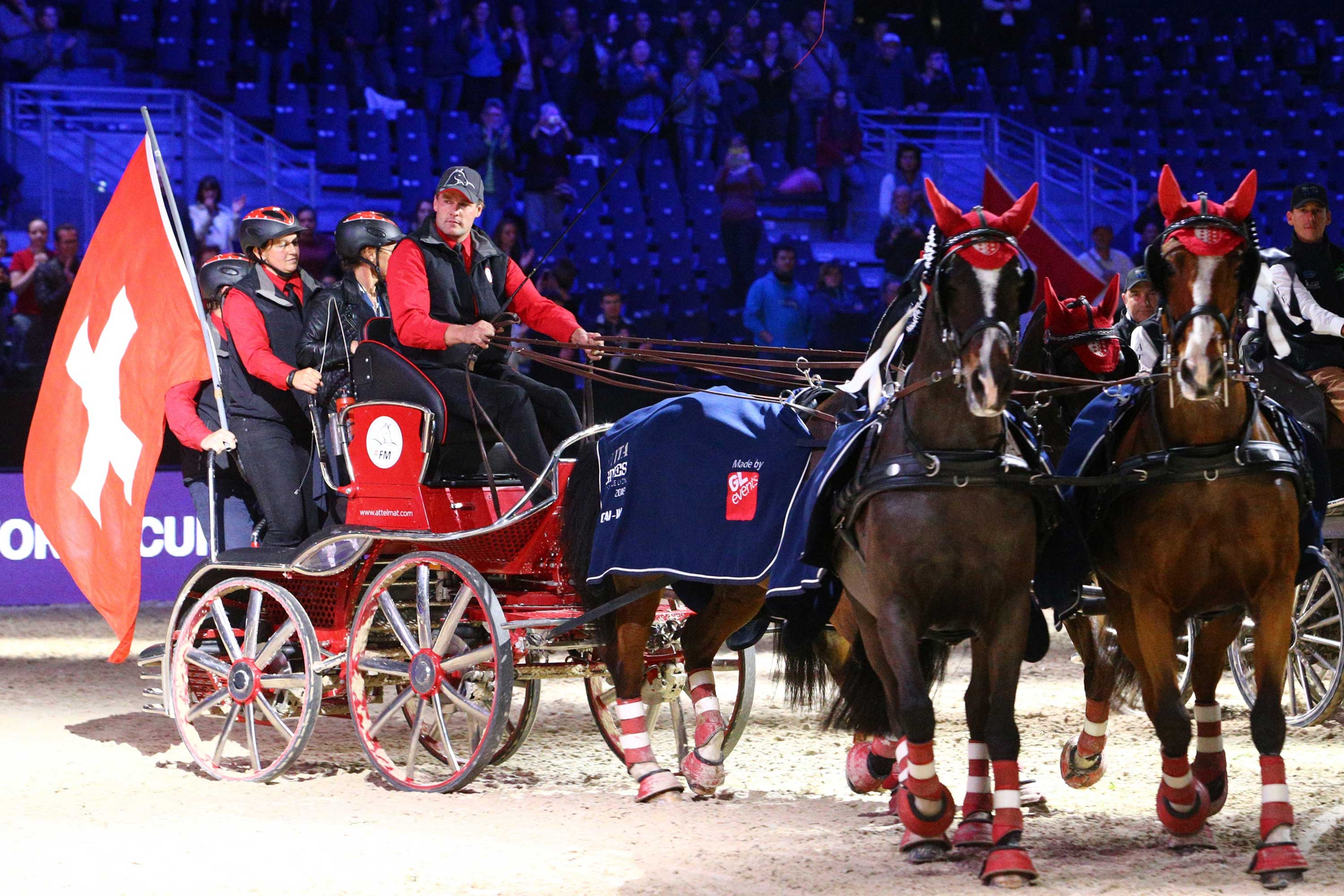 Equita Lyon 2018 - Jérome Voutaz - © PSV J. Morel
Do not miss the second edition of this breathtaking Lyon World Cup! Speed, skill and strategy are the watchwords of the discipline! Launched at full speed, the leaders must make the route consisting of turns, imposed shapes and mandatory passages called "doors" as quickly as possible and without making any mistake.
CAI-W winners
2022: Boyd Exell (Australia)
2021: Boyd Exell (Australia)
2019 : Boyd Exell (Australia)
2018 : Jérome Voutaz (Switzerland)